STURDY-DEK – Asphaltic Cover Board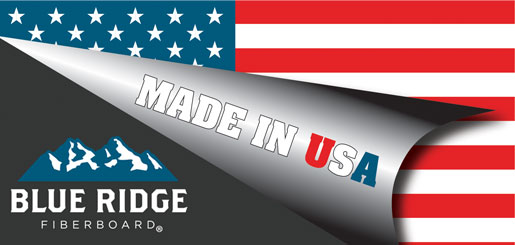 STURDY-DEK is a multi-ply, semi-rigid asphaltic panel composed of a mineral-fortified asphaltic core, formed between two asphalt-saturated fiberglass liners and a plastic separator sheet.
STURDY-DEK is designed to be used as a base material in flat or low-slope roofing. It may be installed over wood, concrete, rigid insulation or as a recover sheet over an existing roof surface which is to be recovered.
USES
STURDY-DEK is used as a separator board, a roof recovery board, a levelling board in re-roofing applications under modified bitumen applications.
APPLICATION
The surfaces to be covered with STURDY-DEK must be dry and debris-free. Ensure underlying substrate and decking is free from trapped moisture. All blisters, ridges, and other surface irregularities must be repaired so that the surface is smooth. Remove loose gravel from existing roofs. Apply only as much STURDY-DEK as can be covered by roof membrane the same day.
As the sheets are taken from the pallet, remove the polyethylene separator sheet. Fit panels together and secure via hot asphalt, cold adhesive, low rise foam adhesive, or mechanical attachment. Fastening density and patterns may vary based upon specific membrane manufacturer assemblies. Refer to membrane manufacturer fastening requirements.
Cut sheets with a roofer's knife for fitting as required. Elastomeric roofing membranes, modified bitumen membranes, or built-up roofing may be heat-welded or hot-mopped directly to STURDY-DEK. The asphalt board then becomes an integral part of the roof membrane, making it stronger and more puncture-resistant.
FEATURES/BENEFITS
Dimensionally stable, water-resistant, tough, durable panels.
Acts as both a base sheet and levelling board over built-up roofs.
Modified bitumen roofing systems can be heat-weld torched directly to the board surface. Refer to CERTA requirements for safe and proper torch application.
Limited number of sheets per pallet to accommodate easier roof loading and distribution.
UL Classified to ANSI/UL 790 as a component in Class A rated roof systems, reference TGFU.R20803.
ULC Classified to Canadian Standard CAN/ULC-S107 as a component in Class A rated roof systems, reference R20803.
TECHNICAL AND PACKAGE DATA
| | | |
| --- | --- | --- |
| | 1/8″ | 1/4″ |
| Thickness (Nominal) | 0.125″ (3.2 mm) | 0.250″ (6.4 mm) |
| Weight per Sq. Ft. | 0.67 lb (0.30 kg) | 1.58 lb. (0.72 kg) |
| Asphalt % by weight | >72% | >72% |
| Sheet Size | 4′ x 8′ (1.2 x 2.4 m) | 4′ x 8′ (1.2 x 2.4 m) |
| Pallet Quantity | 100 sheets | 50 sheets |
| Pallet Weight | 2200 lbs (998 kg) | 2600 lbs (1179 kg) |
| Water Absorption ASTM D994 24H | <1% | <1% |
| Compressive Strength ASTM D545 50% | 9000 psi | 4000 psi |
| Puncture Resistance ASTM E154 | 75 lbf | 105 lbf |
PRECAUTIONS
Moisture conditions during installation may affect the performance of the product and the roof system. Avoid application during rain, heavy fog, dew, and any other conditions that may deposit moisture on surfaces. Cover STURDY-DEK promptly after installation. Do not leave exposed. Do not place on wet membranes or adhesives until solvents have completely evaporated. Use only rubber-tired construction equipment. Boards should remain stacked on the pallets on which they are shipped and stored on a smooth, flat surface to prevent deformation before being applied. DO NOT STACK PALLETS IN STORAGE. STURDY-DEK may be double stacked on a short-term basis only for transportation. Not to be used in applications where contact with a coal-tar based waterproofing system is possible.
BLUE RIDGE FIBERBOARD will not be responsible for deficiencies in design, construction, or workmanship; and for product moisture exposure before, during or after installation.
LEED INFORMATION
May help contribute to LEED credits:
MR Credit Construction Waste Management MR Credit Recycled Content
MR Credit Regional Materials
2022-06