BLUE RIDGE FIBERBOARD
Call Blue Ridge Fiberboard:
WEST COAST: 800-535-4088
EAST COAST: 800-233-8721
COURSE: HOW BUILDING PARTITIONS & FLOORS ATTENUATE SOUND
Today, architects and designers need to give special consideration to building acoustics when developing plans for new and newly renovated construction projects. Excessive noise in any…
---
BALLAD BREWING: SOUNDPROOFING CASE STUDY
Create a quiet living environment in 2nd floor living spaces while retaining the original rustic pine floors. A modern effective and minimal invasive sound barrier was needed when converting a south Virginia tobacco warehouse into a…
---
CREATE YOUR OWN CUSTOM BIM MODELS
BLUE RIDGE FIBERBOARD has partnered with BIMsmith to offer architects, designers, specifiers, and contractors an opportunity to create their own free custom BIM models.
---
SOUNDPROOFING SPOTLIGHT: CAPE HAZE RESORT
CHALLENGE: Cape Haze Resort is a six-building, 144-unit condominium development in southwest Florida. Completed in 2007, the units are configured so that the master bedrooms back up to each other. While the walls are solidly constructed…
---
STURDY-DEK
STURDY-DEK is a multi-ply, semi-rigid asphaltic panel composed of a mineral-fortified asphaltic core, formed between two asphalt-saturated fiberglass liners and a plastic separator sheet.
---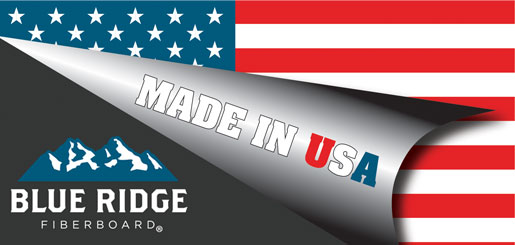 Find the BLUE RIDGE FIBERBOARD location nearest you.